McLemore has over 50 years of experience providing commercial cleaning and disinfecting services, and we use both modern cleaning technology and environmentally friendly methods to customize our services to meet our clients' specific needs. Our team is equipped to handle a wide range of specialized cleaning tasks.
0
Employees (and growing)
0
% Customer Retention Rate
Our Services
We offer a range of services to help keep your facilities clean and well-maintained.
By hiring us for commercial facility services, you can rest assured that your facility will be kept clean and well-maintained, freeing up your time to focus on other important tasks.
Certifications & Partnerships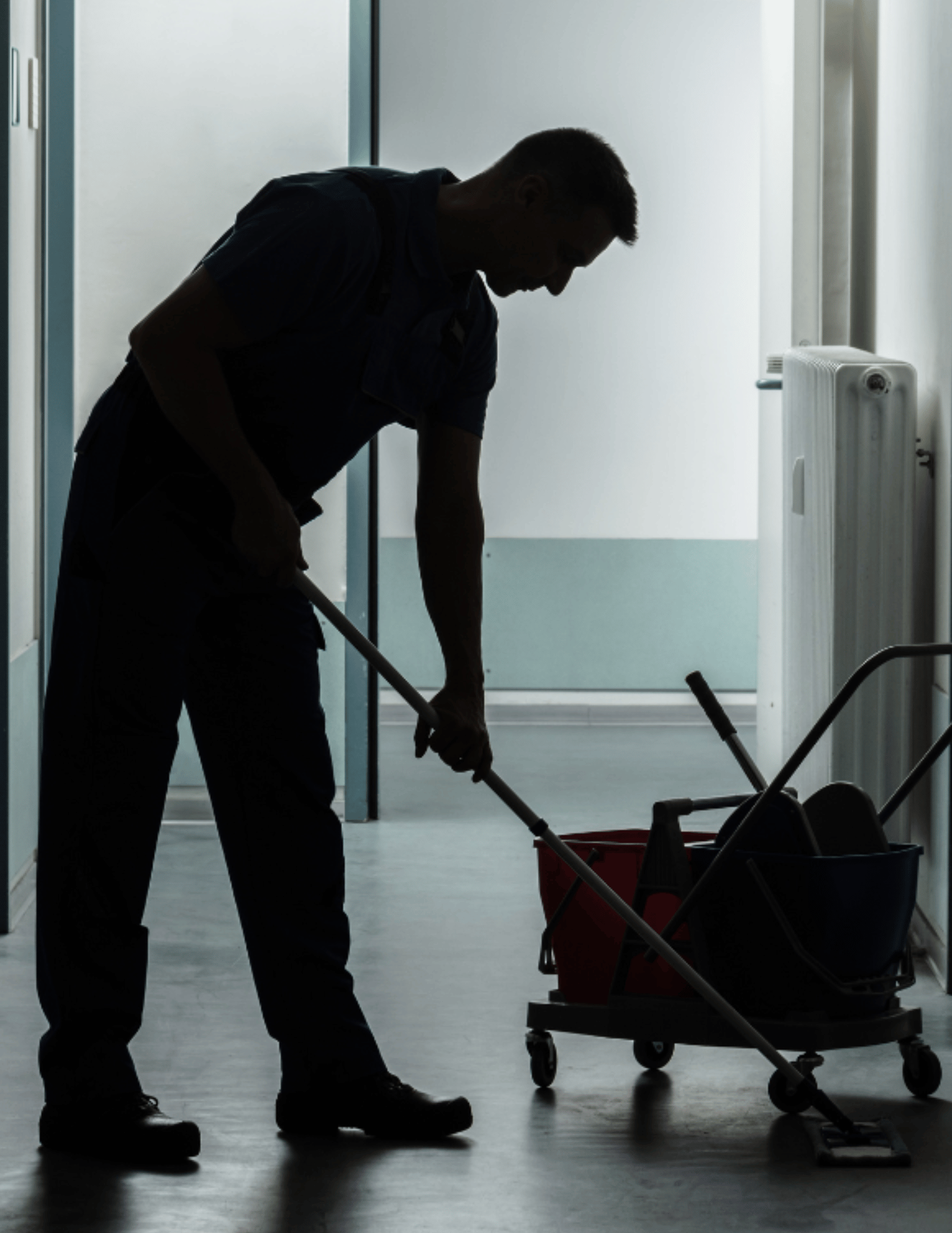 The McLemore Difference
On-site Supervision

Executes your customized program's day-to-day operations at your facilities and serves as your direct, on-site point of contact.

Work Smart

McLemore employees are taught to work with their heads and not their backs, providing safer environments and happier employees. Additionally, our staff receives ongoing professional development.

Learn and Improve




Key Performance Indicators (KPIs) are measured, analyzed, and trended to ensure ongoing service satisfaction and improvement. These results are reported to our customers during business reviews.
"There has been no point where I've felt anything less than 100% confidence in McLemore; they have provided a level of support that has been unmatched by any other vendor."
Purchasing Director
Community College
Commercial Janitorial & Building Services
Proper janitorial cleaning services are essential for maintaining a clean and healthy environment, protecting a facility's assets, improving employee productivity, and attracting customers. McLemore offers a range of commercial janitorial services to keep buildings clean, green, and compliant. With decades of experience and a focus on innovation and reliability, McLemore invests in advanced cleaning technologies to save time and improve efficiency. Our team of professionals is well-trained, efficient, and environmentally aware, and works to fit seamlessly into a client's culture.
Learn More About Our Services. Call (800) 524-0290 or fill out the form below
"I wanted to write and let your team know how much we value the staff at our facility. They are always friendly and keep the campus looking excellent! We really like our Project Manager. He meets with us regularly to see if we need anything done, informs us of the status of special projects and always exceeds our expectations. I would highly recommend McLemore for their commitment to partnership, integrity, and of course outstanding performance!"
Director of Facilities
University System