Professionalism You Can Trust with Your Exterior Maintenance Needs
Our exterior maintenance services are designed to keep your commercial building looking its best, both for the people inside and for the people passing by. We understand that the exterior of your building makes a lasting impression, and a well-maintained exterior can enhance your business image and add value to your property.
Our exterior maintenance services include:
Power washing: We use the latest power washing equipment to remove dirt, grime, and stains from exterior surfaces such as sidewalks, walkways, entrances, walls and more.
Window cleaning: We clean all exterior glass surfaces including windows, skylights, and light fixtures, making them sparkle and shine, improving the overall look of your building.
Landscaping: We take care of all your landscaping needs, including lawn care, tree and shrub pruning, mulching and flower bed maintenance, ensuring that the grounds around your building are well-groomed and attractive.
Parking Lot Sweeping: We keep your parking lot and surrounding areas looking clean, by sweeping, blowing and pick up all debris, creating a clean and safe environment for the visitors.
Our team of professionals are experienced and equipped with the necessary tools and equipment to handle any exterior maintenance task. We use eco-friendly products and work in compliance with all safety regulations to ensure the safety of our employees and customers.
With our exterior maintenance services, you can have peace of mind knowing that your building's exterior is well-maintained, safe, and attractive to everyone. Contact us today to schedule your service and to make a great impression to everyone who sees your building!
Grounds Maintenance
First impressions are very important; our team will enhance and maintain your property on a schedule that ensures the health and attractiveness of your landscape. We work within your budget and make the appropriate recommendations, based on the environment, to ensure the property remains beautiful all year long.
Seasonal Color

Seasonal color rotations complement the overall landscape and enhance the beauty of your grounds and company image. Our team will work with you to choose plants and color schemes that will thrive in your environment.

Turf Management

Our turf care program integrates scheduled grass mowing based on the season, re-seeding and aeration processes, along with pre-emergent and regular weed control practices that ensure your turf stays looking great.

Shrub and Tree Pruning

We maintain formal pruning styles for sculpted hedges and topiaries as well as ensuring trees on your property are pruned to maintain a strong framework for future growth and open form typical of the species.
Fertilization

Fertilization schedules for various plants, grasses and trees are put in place to ensure healthy and optimal growth and are based on the length of the growing season, species requirement and soil conditions.

Irrigation Systems

We develop site-specific watering schedules, perform regular inspections, testing, pressurizing, and perform a complete winterization of your system, maintaining your grounds with care and protecting your investment.

Disease and Pest Control

Cultural prevention of disease problems, including systemic chemical treatments can reduce time and money spent in this category. Periodic inspections are essential to detect unwanted pests before they reach damaging levels.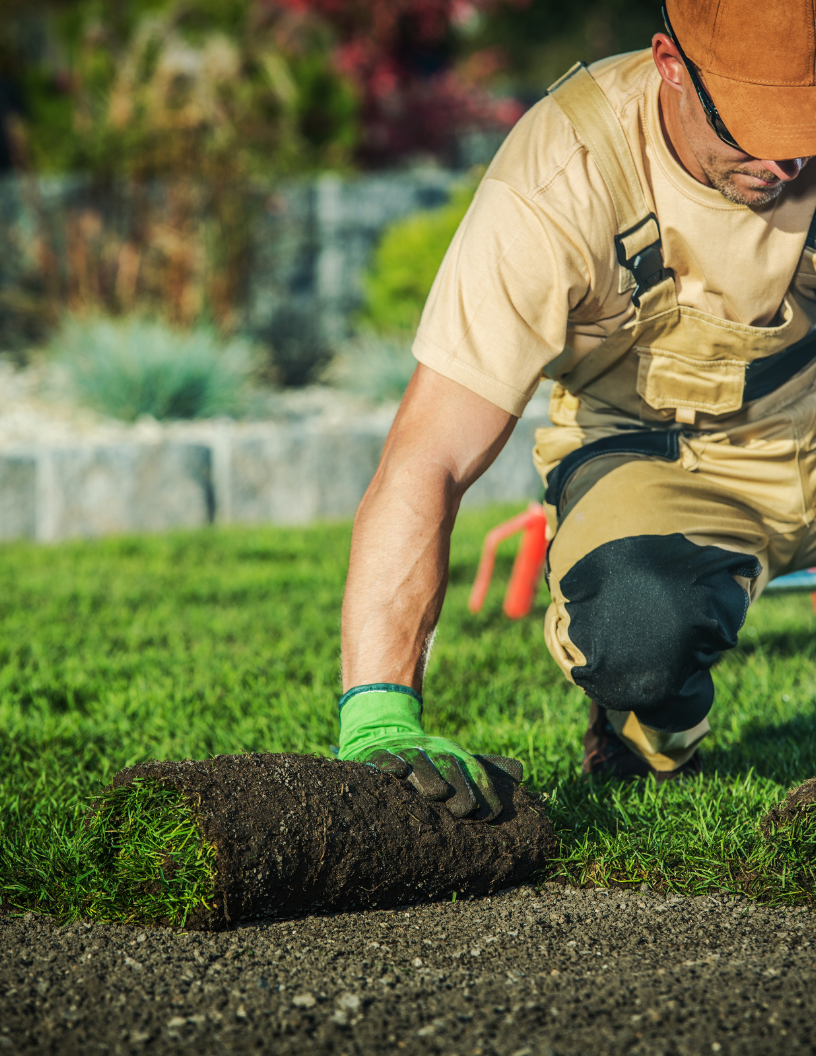 McLemore offers a variety of services to help you maintain and extend the asset life of your investments. Our team can help you develop a comprehensive maintenance program for your facility.
Pressure Washing
All activities follow the Federal Clean Water Act and state laws. We can estimate your next project or help your organization develop a proactive timing approach to pressure washing projects to reduce environmental impact.
Exterior Window Cleaning
Whether it's a one-story or high-rise building, we can help improve your view! Our team of trained professionals make certain your windows are safely and properly cleaned, enhancing the image of your facility.
Post-Construction Cleaning
We can help you plan for a cost-effective and thorough cleaning for this phase of your project or provide emergency staff on relatively short notice so you can concentrate on starting up or returning to your business.